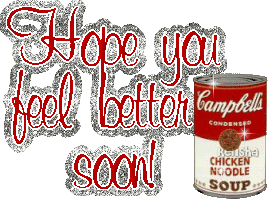 I want everyone to keep Sandy, allan's mom, in your prayers if you can. She has came down with the shingles. From what i've learned in school it's a grown up version of the chicken pox but it travels down nerve pathways and can be severely painful because of this. We were taught that during the worst of it some patients actually have to be sedated. She is still at home recovering and we wish her well soon.
Also please keep allan's sister liz in prayer tomorrow. She has a doctor apt for some laproscopic surgery. They are going to take a look around and see what needs to be done so pray for knowledge for the doctor to do what is best and that his hands are guided by the lord.
WE wish you both speedy recoveries! Sorry i can't come nurse you both back to health, but you guys are on my heart.